Our most recent spotlight focused on incorporating the elegance of neutral and natural elements. The scope included designing a teenager's suite that seamlessly combined comfort and style, transforming a simple basement into a functional office space, and unlocking the hidden potential of a Jack & Jill bathroom.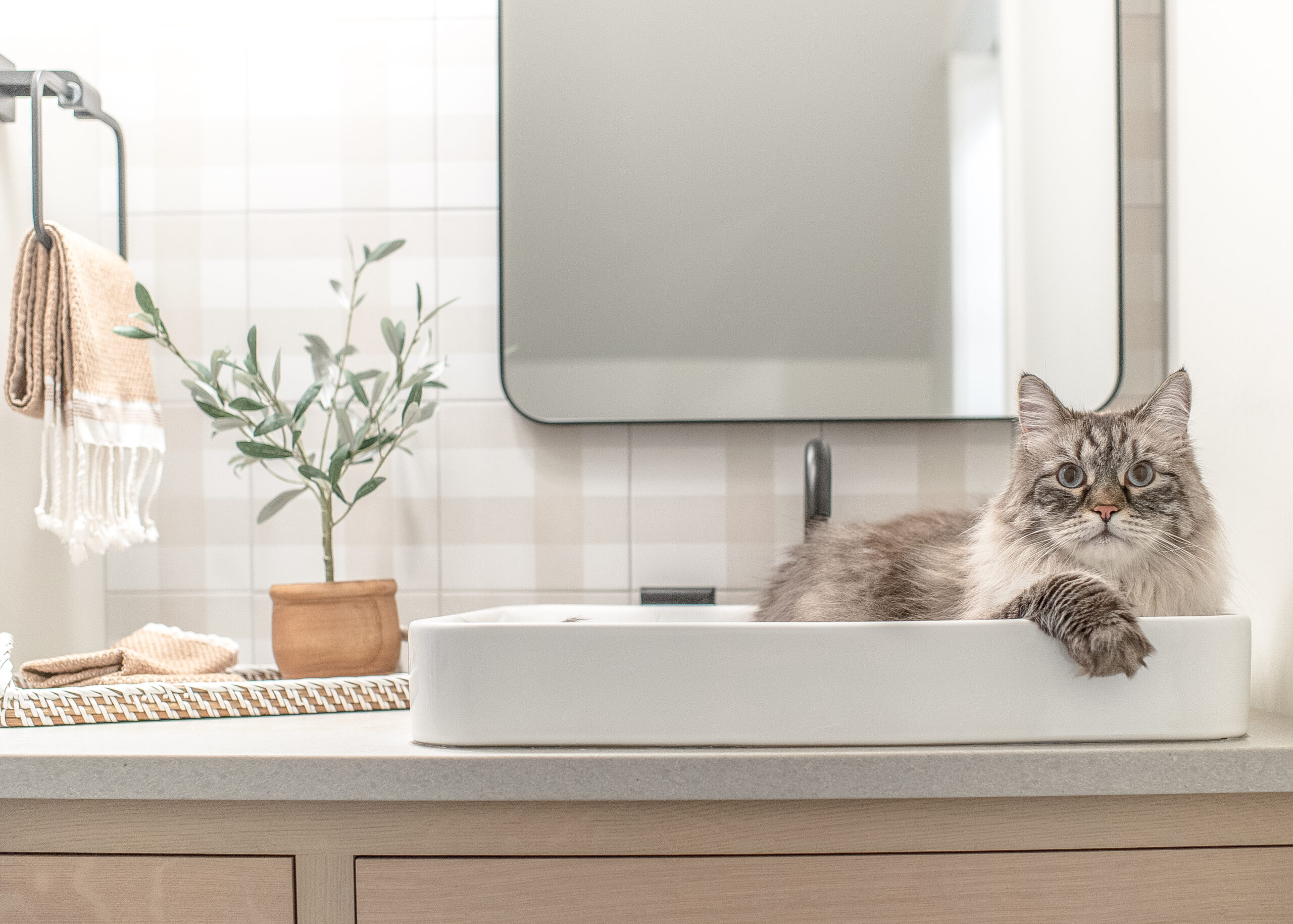 Enjoy this reveal video of the full project!
To start we had the pleasure of transforming this teenager's bedroom and bathroom into a cozy sanctuary.  We infused the space with gentle earthy hues, luxurious textures, and playful personal elements inspired by the teenager themselves (yes, we even incorporated their beloved Legos!).
The dramatic transformation (before & after):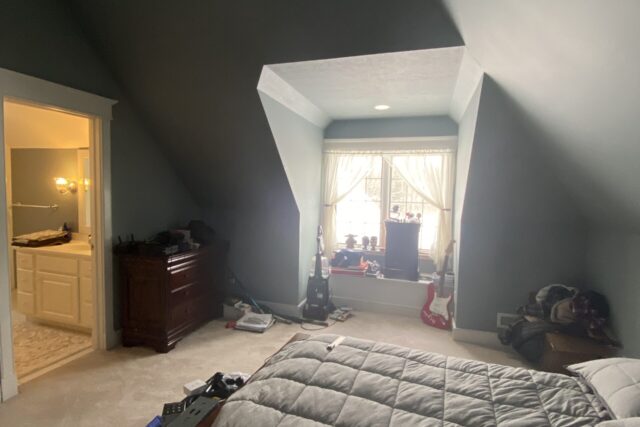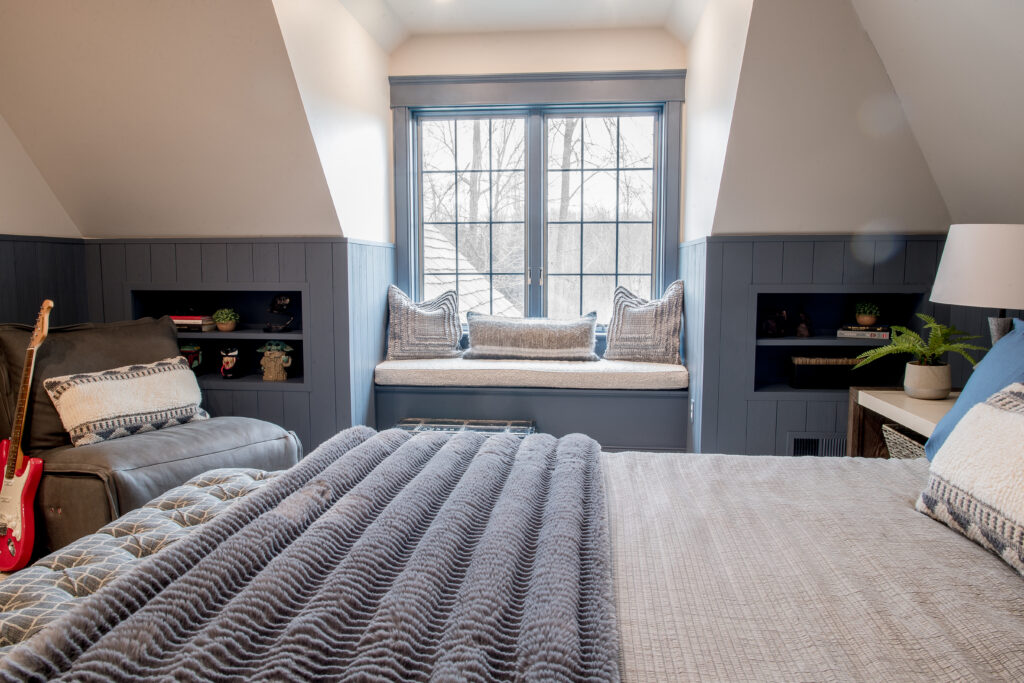 Next we tackled the lower level office which was in need of a makeover!  Our goal was to turn this room into an inviting workspace where the clients could comfortably work from home.  We added interesting textures including rough wood cabinetry, a tin ceiling, and grasscloth wallpaper. We also included built-in storage options to keep documents out of sight, and tossed in a comfy rug to make the space feel warm and inviting!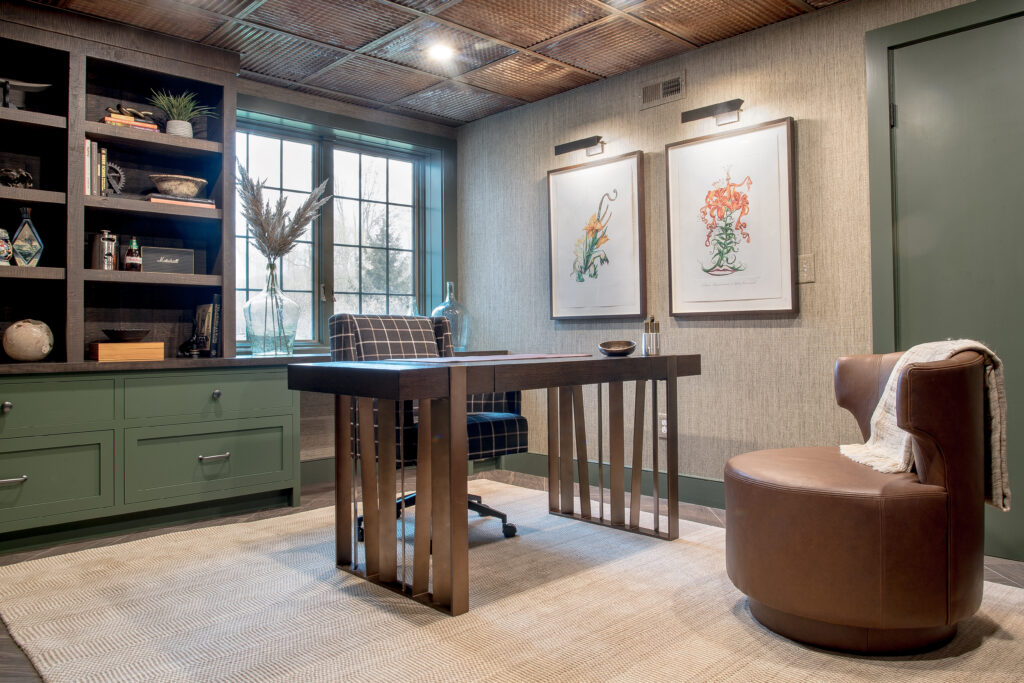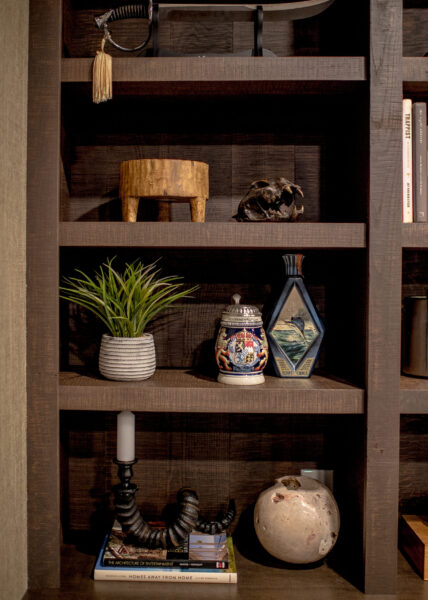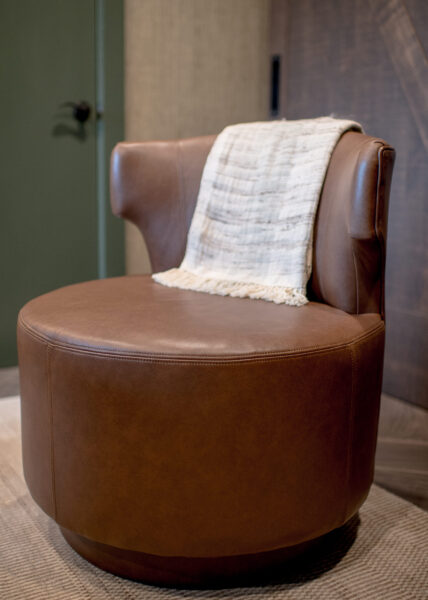 The Jack & Jill bathroom was due for a refresh with the aim that it could be shared by guests and adult children when necessary.  We designed the rooms to have a cohesive look throughout but allowed the vanities to have a little personality of their own!  The bench seat replaced a built in closet which opened up the room significantly without losing storage!
This project was full of personality & warmth and we hope that you enjoy it as much as we do!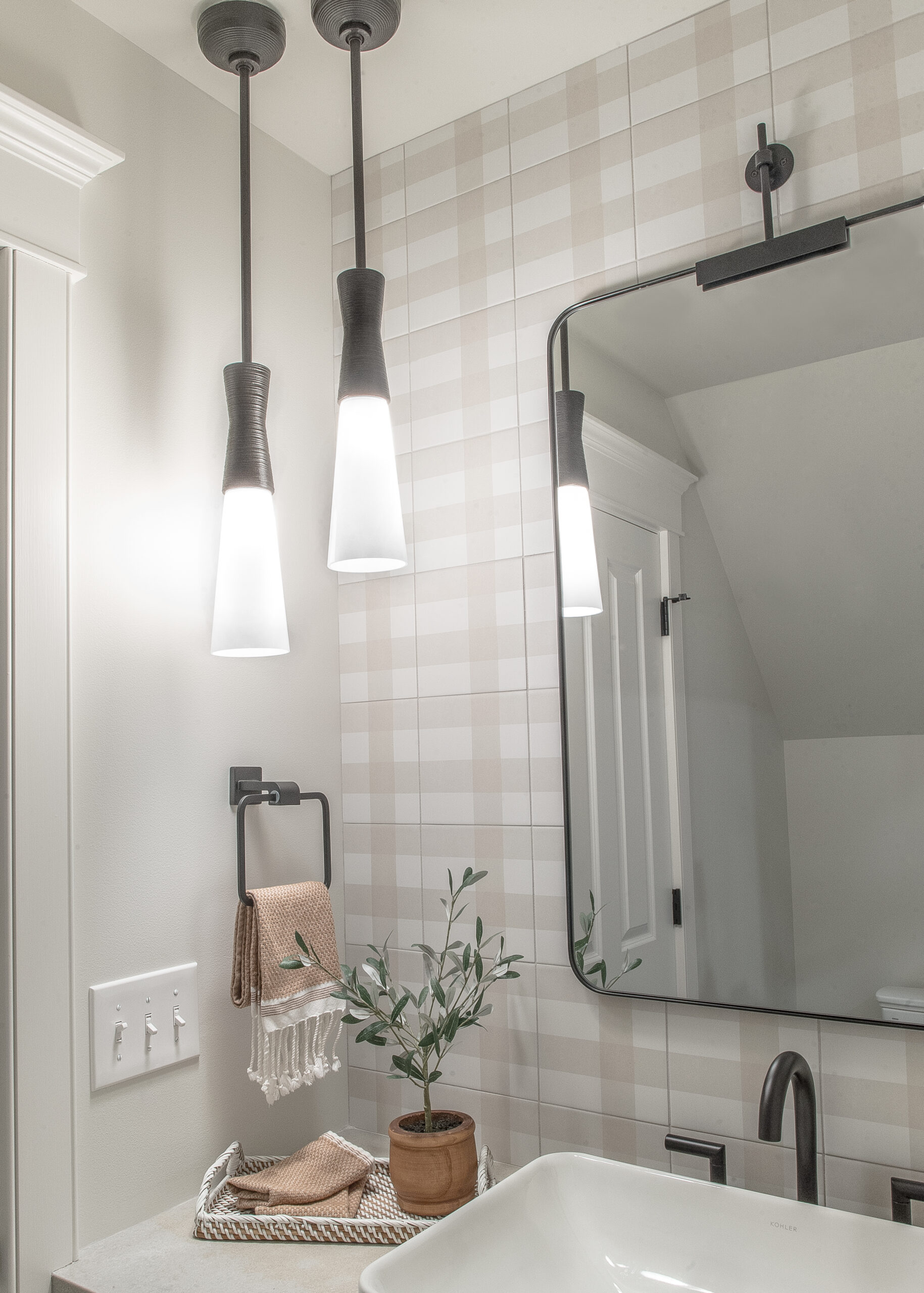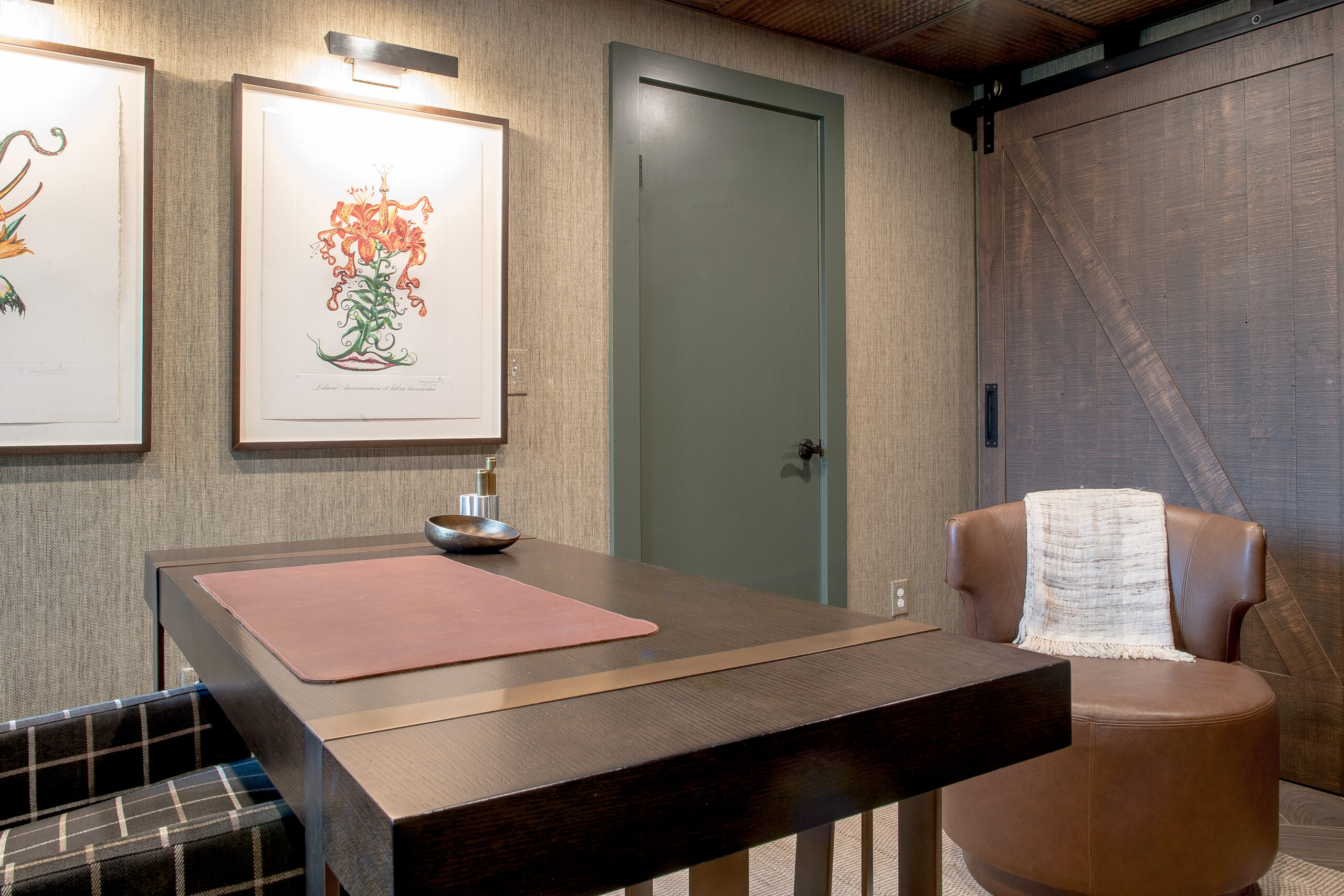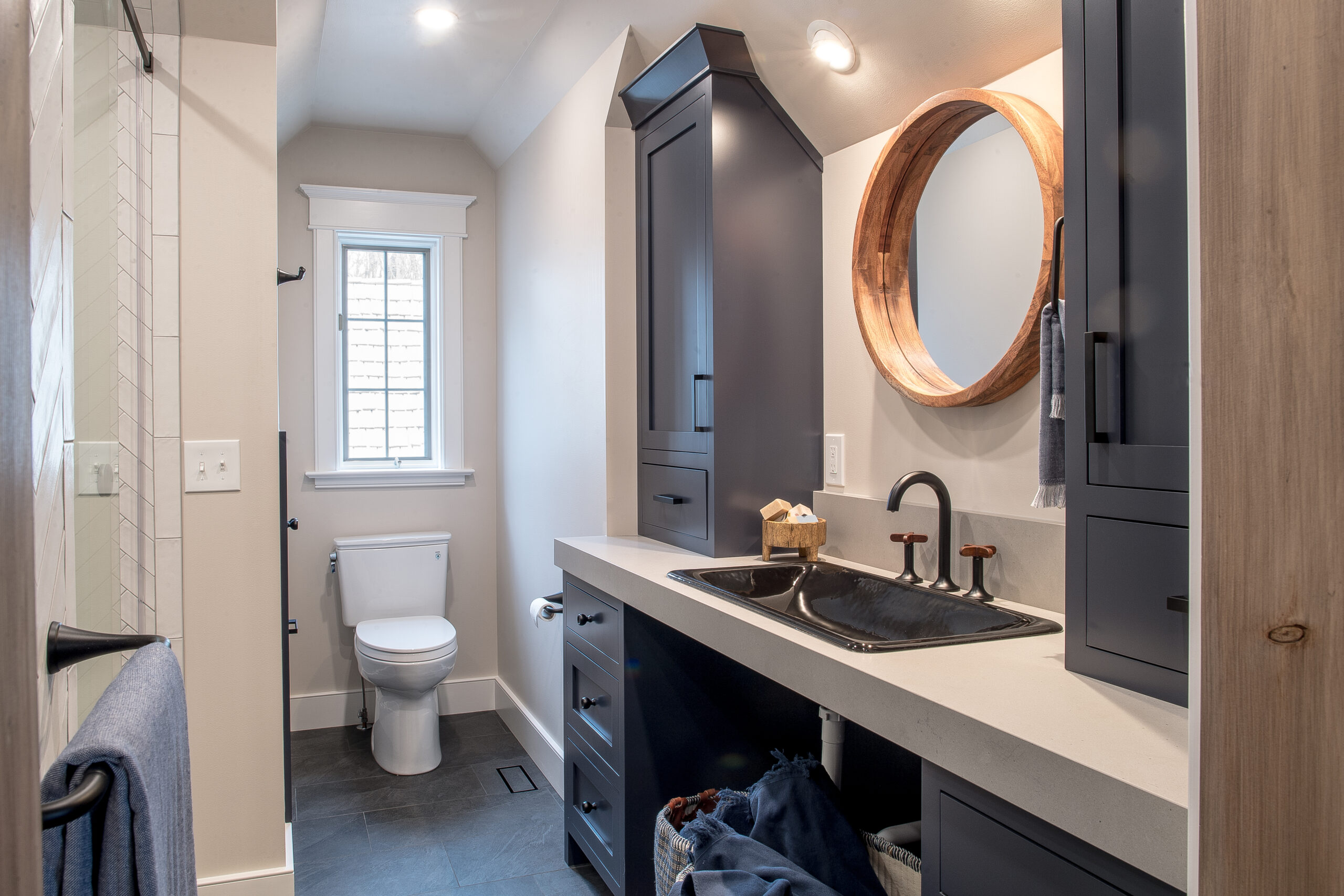 "We believe every person has a story, and our job is to tell our clients' story through their home's interiors."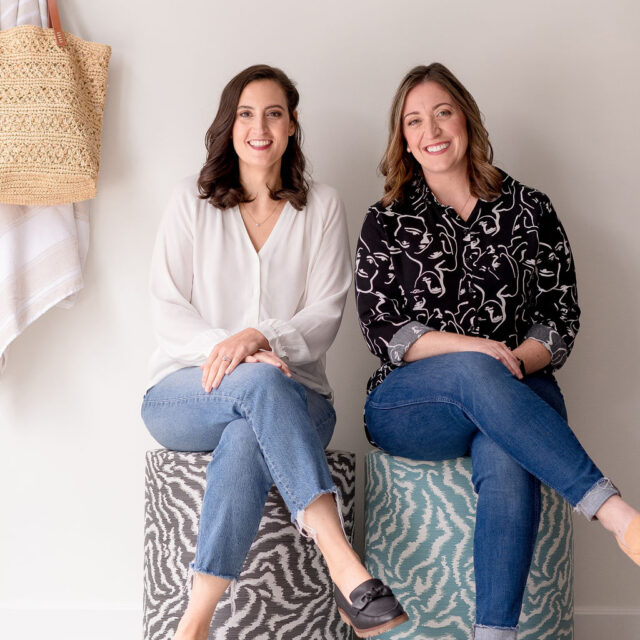 Thanks for following along!