We often get asked about lighting- where to place it, what finishing to choose, and which lightbulbs to use. The first step to understand lighting in a home, is where & how to use specific types. We put together this quick guide to help you! You can also click the images to see where they are sourced.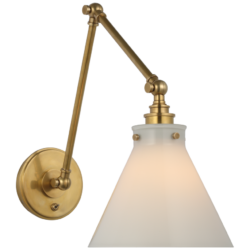 Chandeliers and pendants can be used in foyers, as center lights over tables or over kitchen islands. These are functional overhead lights that double as a decorative element.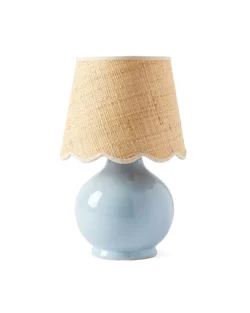 Flush-mounts – Used in rooms with lower ceilings or where more utilitarian light is needed – think closets, mud rooms, laundry rooms & hallways.
Library lights & sconces can be used over a nightstand as a bedside lamp. They can also be used to to light bookcases & even walls in the kitchen! Often used in bathrooms for even lighting on your face.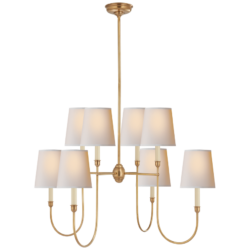 Tables lamps – Since this isn't fixed, you have flexibility to place exactly where needed – a reading light, task light or anywhere for a warm ambiance! Floor lamps are the taller sibling to table lamps.