It's wonderful to work with a client more than once, and this particular client came to us with a new-to-them home that had just been "flipped". They were enticed by the blank slate & fresh feel of the home.  That's where we came in!  We created character & elevated the finishes to match the luxury furniture we sourced. There were hiccups along the way due Covid related shipping delays so there were multiple mini reveals along the way.  Luckily the mini reveals kept the excitement going right up until the final install!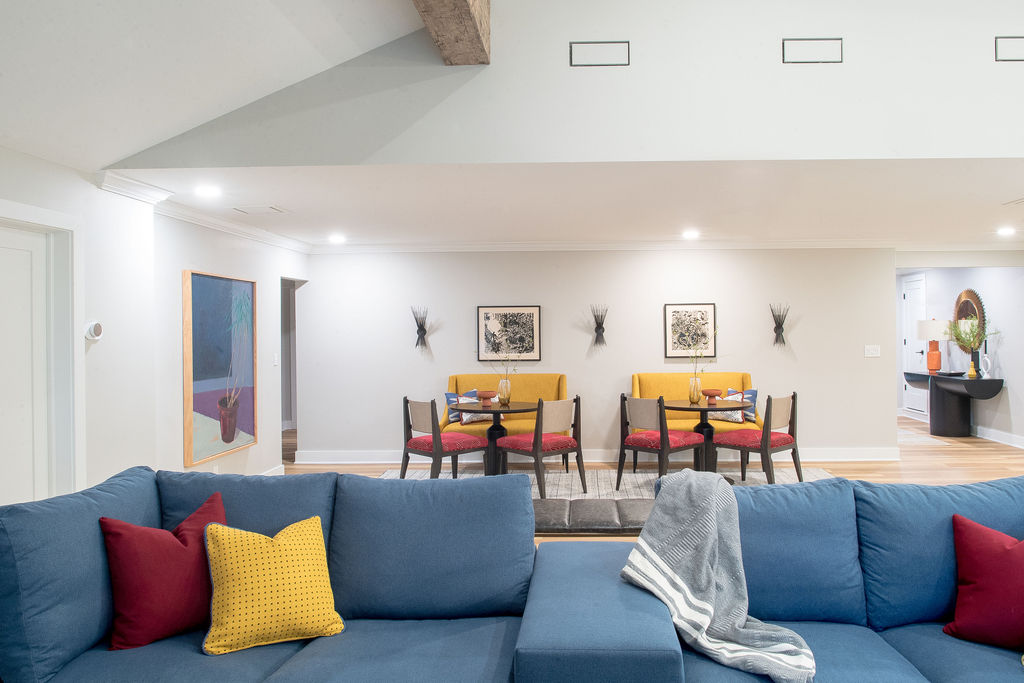 The client wanted something that felt like them & made people say "this is SO you!"  Our style inspiration was bold, comfortable, masculine & modern with a primary color scheme including blue, red, & yellow/gold. 
Here you can see the before & after (notice the beautiful beams & refaced fireplace):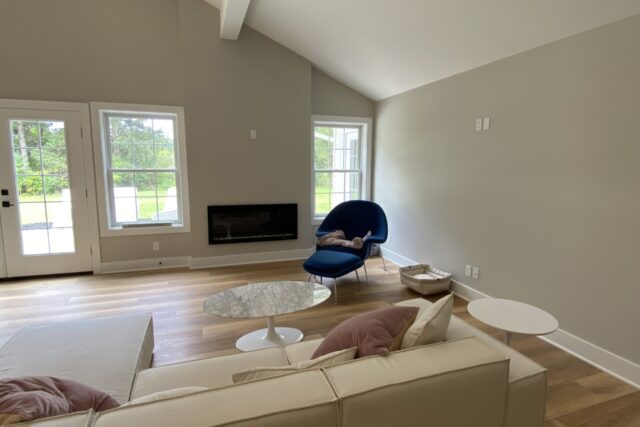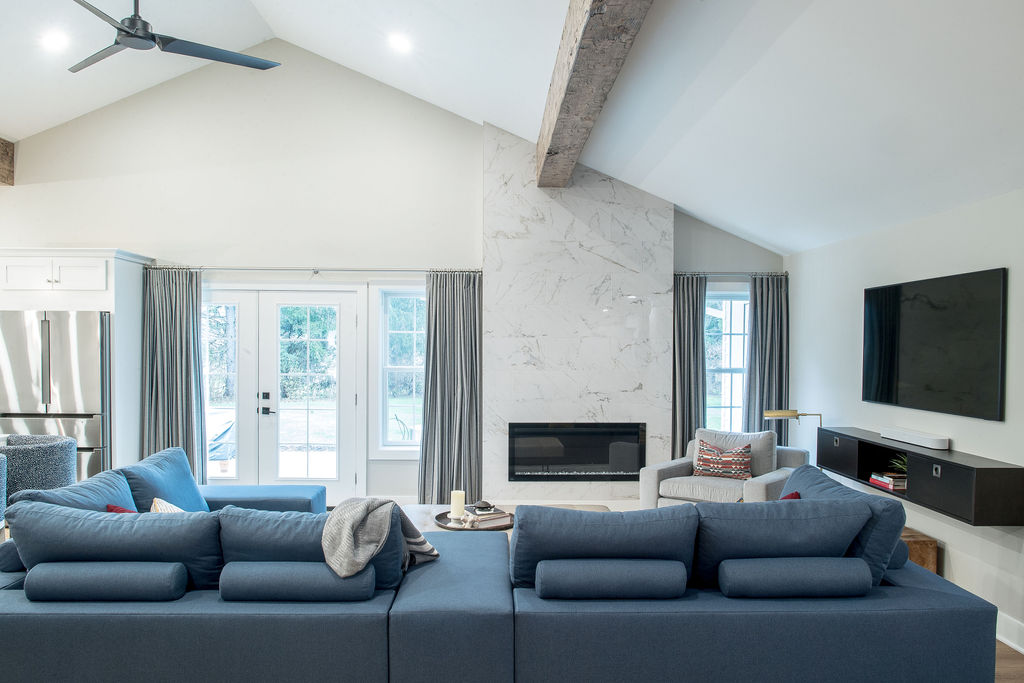 We transformed the den into a shared work-from-home office space for our clients.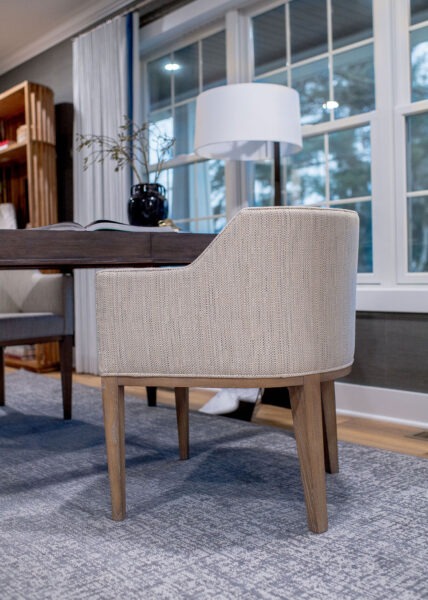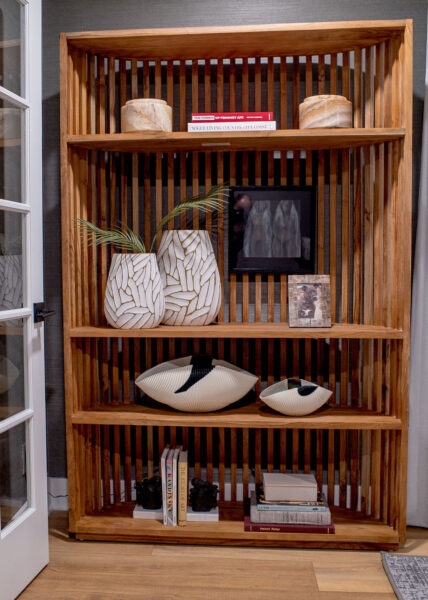 We always like to have fun with our spaces and this powder room did just that. We were pleasantly surprised when we found out about our clients love for turtles and the powder room was the perfect room to highlight that. The bright blue paper with the hand stamped turtles brought a casual coastal vibe, a nod to the client's frequent Florida trips.
The antique brass turtle, that was once a hotel bell, made it's way into the living room. We thought it was such a fun piece sourced by our friends at Gretalogie.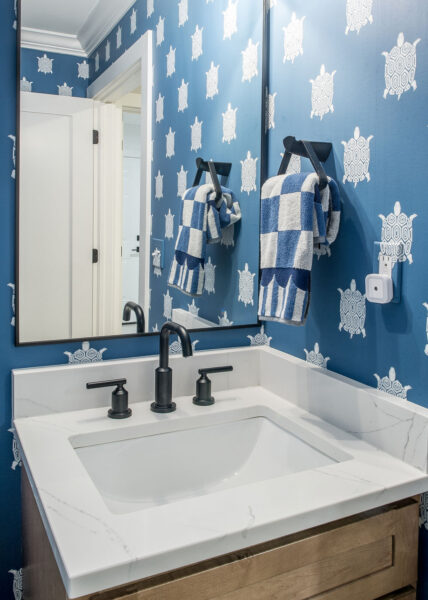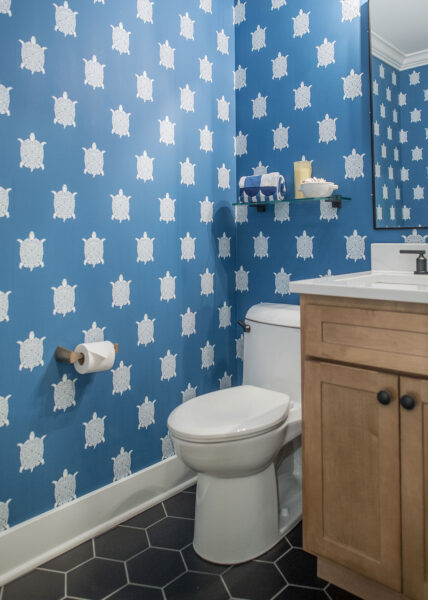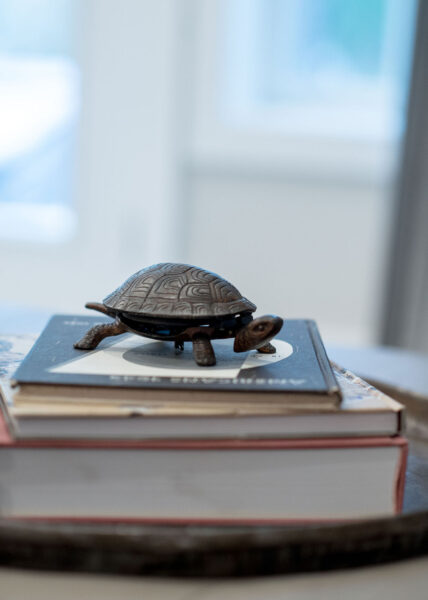 Entertaining & comfort was a priority in the home so we chose this modular sectional for lounging.  This also helped define the living area of this open concept home. The custom upholstered barrel back stools are a great spot to post up for a quick lunch or conference call. 
We used two dining tables, and benches to create multiple options for entertaining guests. Adding the sconces made it feel intentional and the bold colors were exactly what we envisioned from the start.  
An entryway that functions for coming and going was the finishing touch on the home. We created open shelving out of an existing nook to display special pieces and this impactful wallpaper. Of course, we brought in a little bold with the substantial black modern side piece.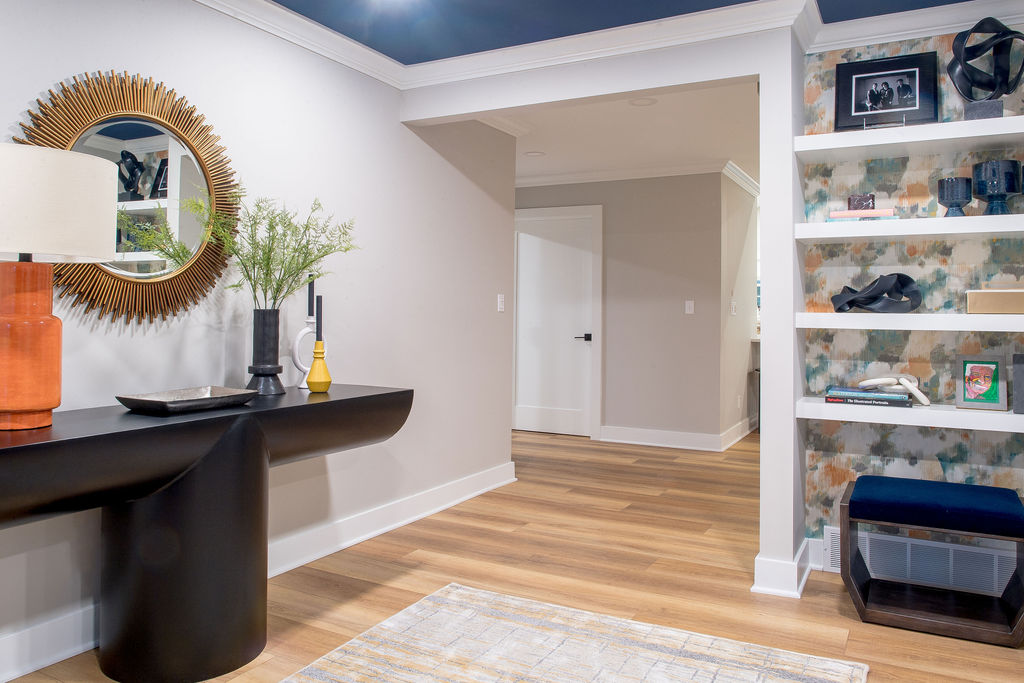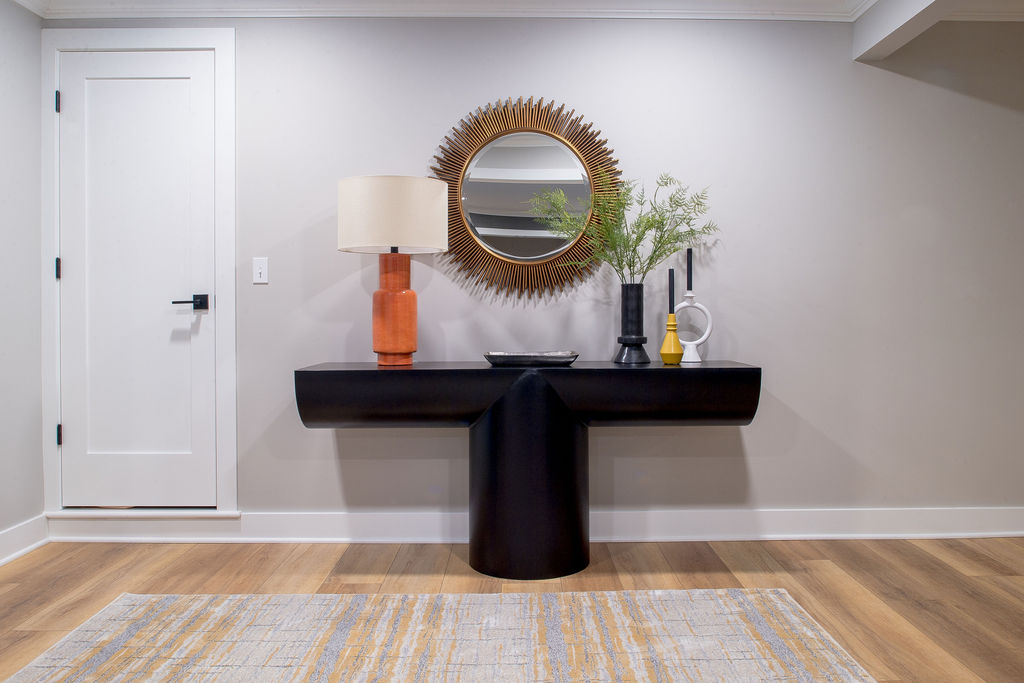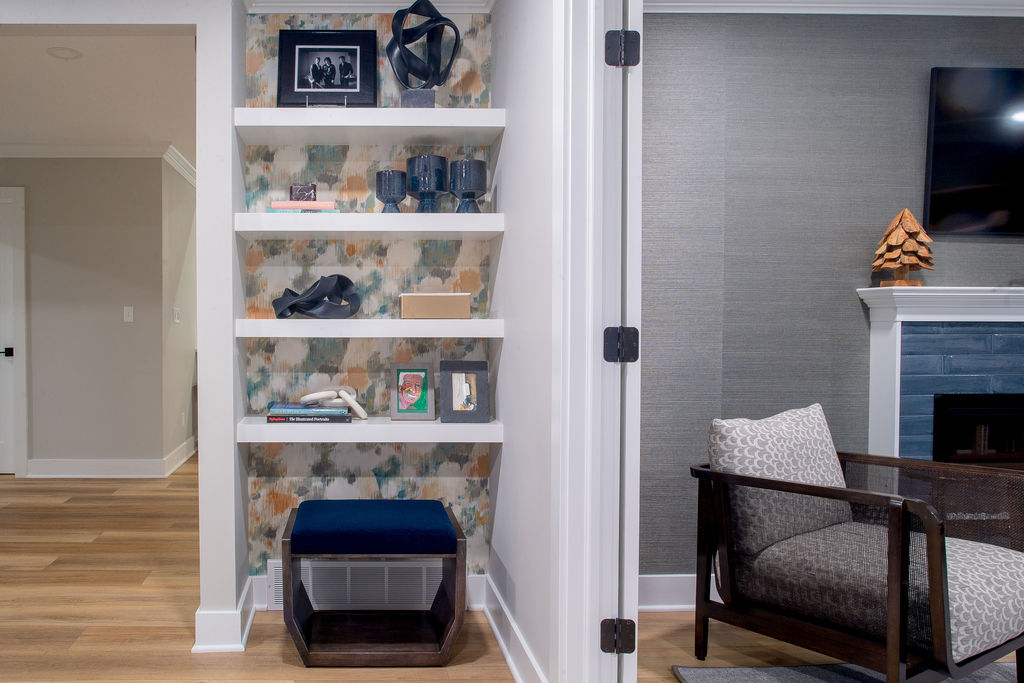 "I think I speak for both of when I say WOW, our home looks amazing. It was so worth the wait. Thank you so much for everything." -M.L.
"We believe every person has a story, and our job is to tell our clients' story through their home's interiors."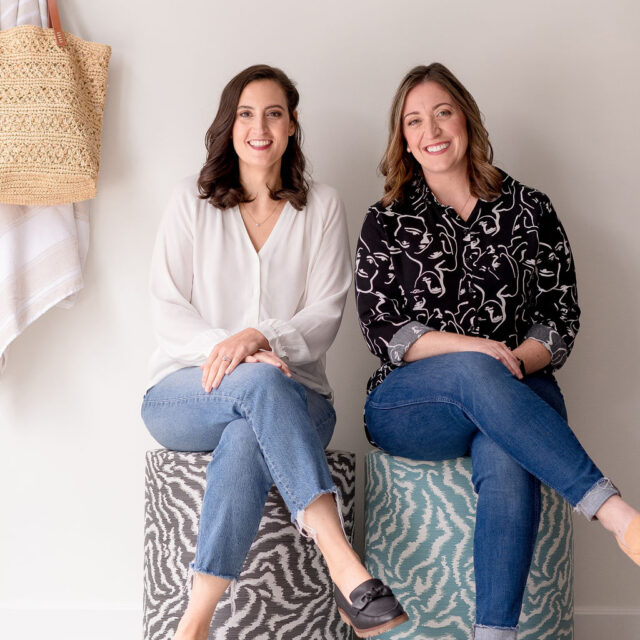 Thanks for following along!