We know that empty shelves can be intimidating when it comes to how to style them, that's why we put together some tried & true tips for you to use on your next shelf project!
2.) A neutral base: We love to have a primary color that is somewhat neutral.  This allows us to add in pops of color that coordinate with the rest of the room. You can see in the photo below where we used a neutral (yet patterned!) wallpaper base and highlighted it with blue tones and of course, greenery!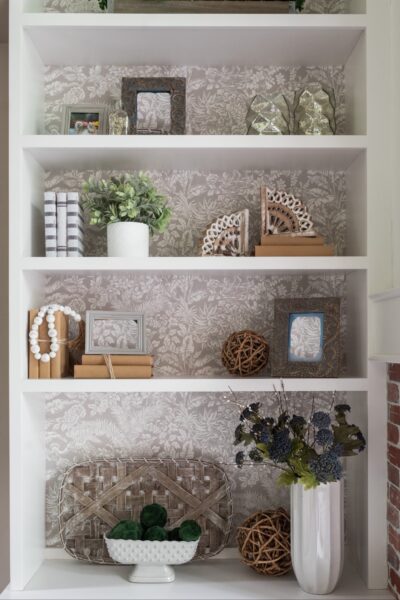 3.) Natural Elements: Adding in a plant ( faux or real!) can bring in color, but more importantly, it "gives life to the shelves" as Marissa says. A branch or driftwood can replace a plant depending on the style of the room. 
4.) Use it as a bookshelf: Stay true to the name, add in some books! Large scale books are a quick way to make a big impact. Take off book covers to show off classic linen bound books. Lay and stack a few books on their side to create a "riser" for an accessory. Or get a little creative and flip the book around to show off the pages instead of the spine. 
5.) Groupings & height: 3 objects together is a sweet spot when styling shelves and can be used on the same shelf as one big object. Always play with different height objects to create rythm.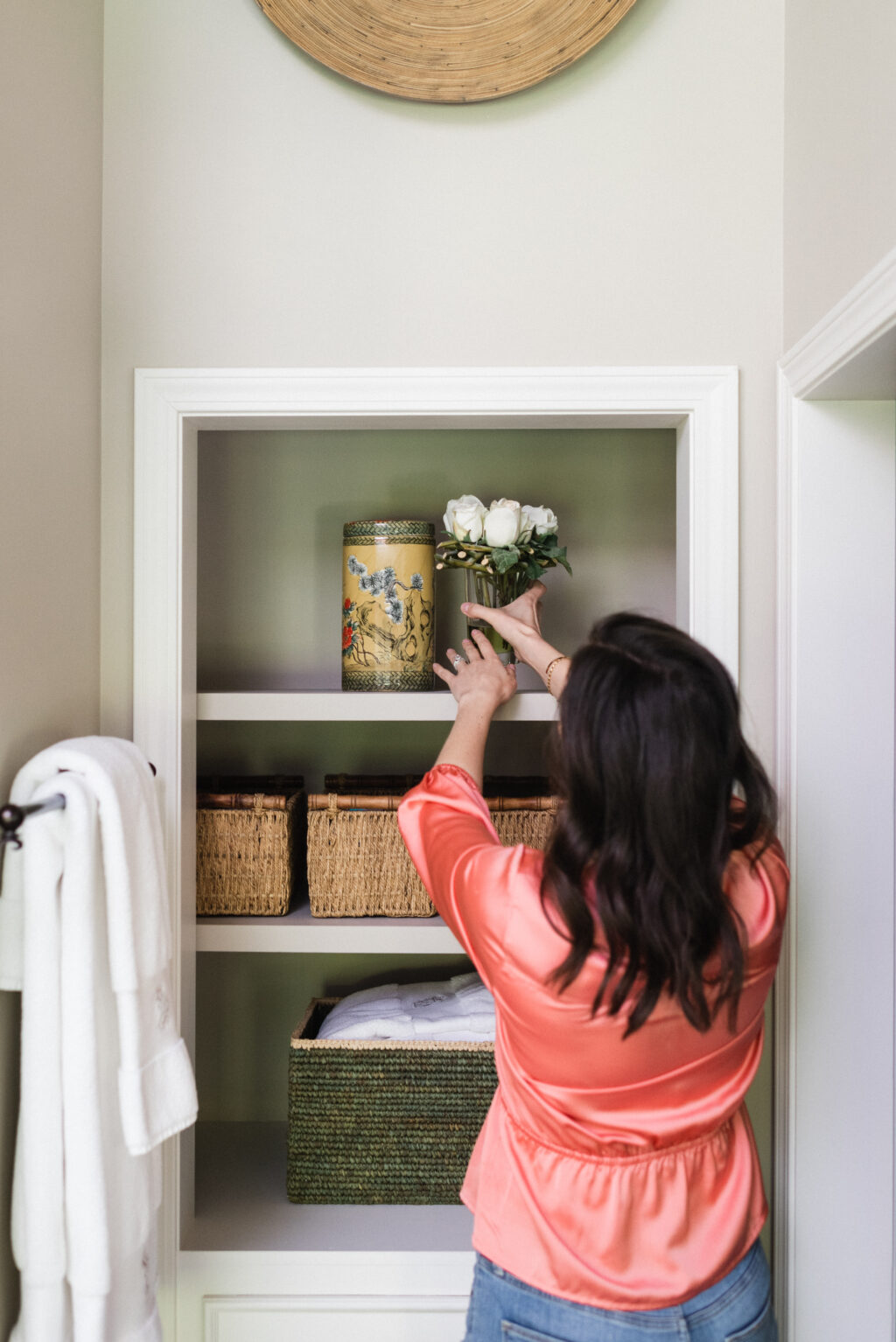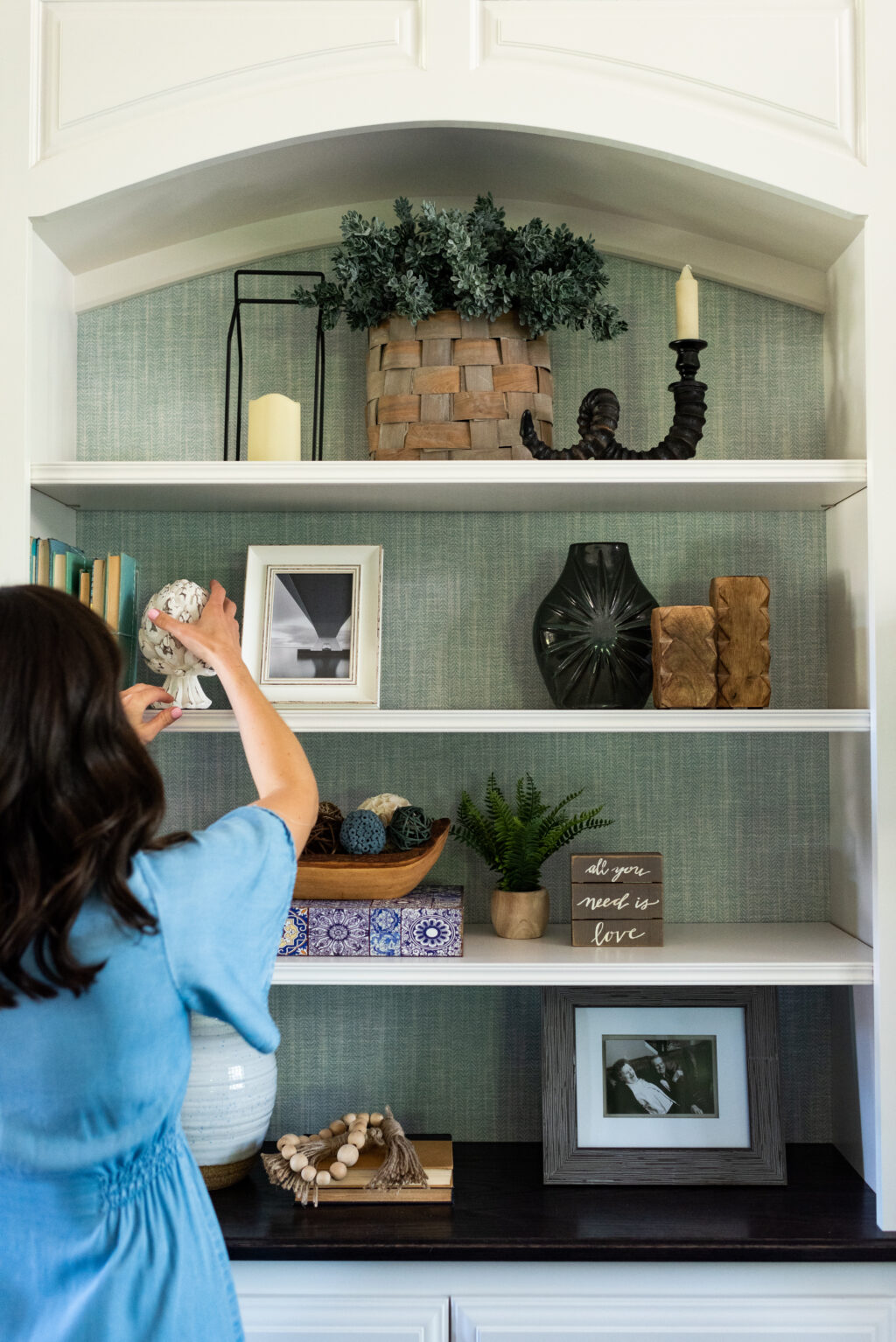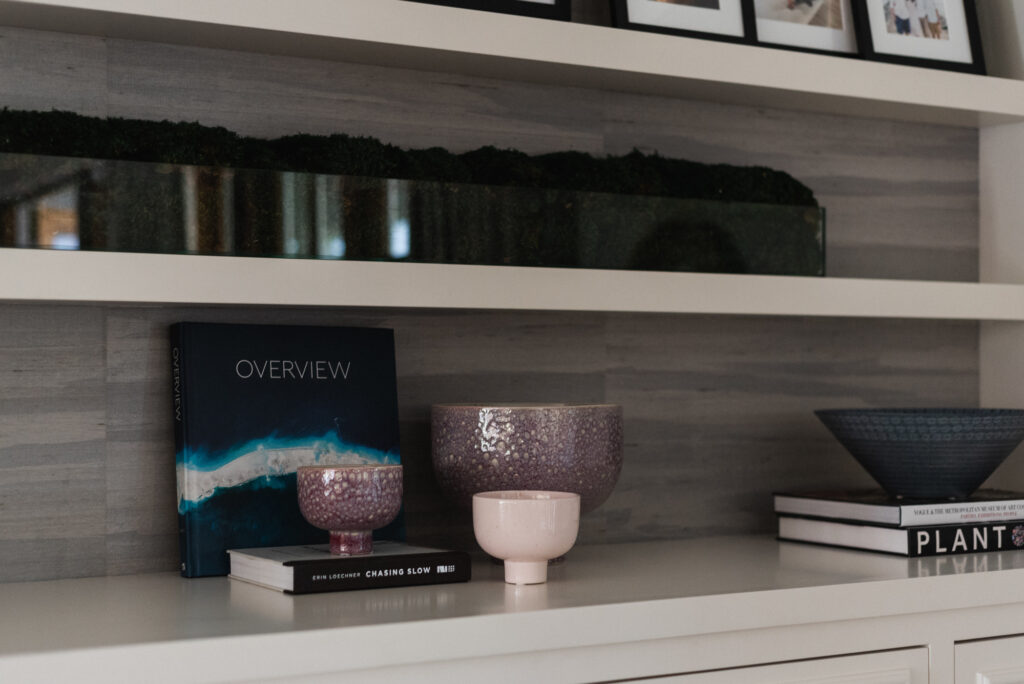 6.) Add some personality: Here is where you can showcase YOU! A few picture frames spaced out makes it personal. As always, a few quirky pieces that have a story behind them bring interest. A vase from your travels or a collected heirloom can elevate the shelves.
We love sharing our favorite tips so you can add a little designer inspo into your home. We hand picked a few of our favorite pieces for you to shop below. Enjoy 🙂
"We believe every person has a story, and our job is to tell our clients' story through their home's interiors."
Thanks for following along!