As designers, we are often asked questions about pillows – "how many should I have, what shapes and patterns do I mix in"?  Pillows can transform and elevate a space when done strategically.   To that end, we've put together a guideline for everything you need to know about pillows!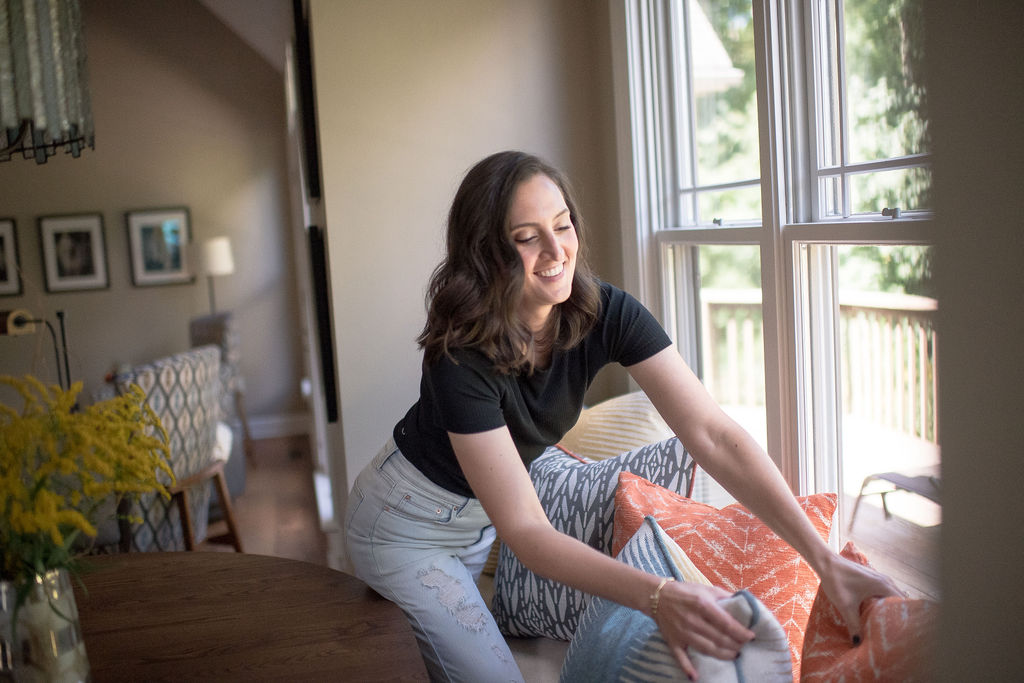 1.) Inserts: One of the easiest things you can do to enhance your pillows is to purchase the right insert.  Our go-to is a feather down blend insert that is one size larger than the cover.  For example, a 22″ insert should be used for a 20″ cover.  This simple trick creates a full look without feeling overstuffed.
2.) Mix patterns & scale:  Combining a small geometric pattern with large scale floral print creates a nice balance.   Using the same size "scale" or print can compete with one another so be brave and mix it up!
4.) Match the architecture of your home: When choosing pillows, the style of the house and décor matters. For example, a modern house may be best suited with seamless pillows whereas a traditional space might be a great place to "go wild with trims"(as Marissa says!). 
3.) Mix textures: A smooth cotton combined with a nubby texture or an embroidered detail creates depth and interest.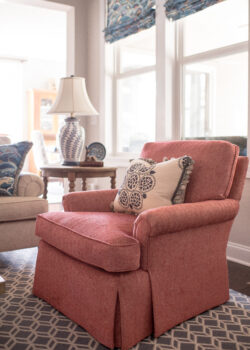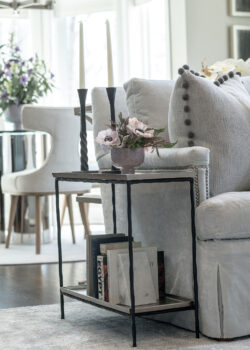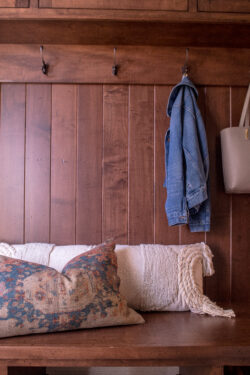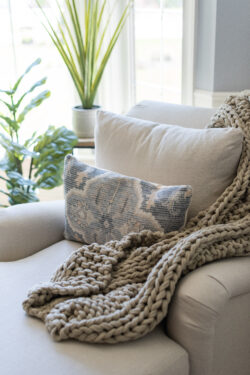 5.) Include different shapes + sizes:  A good rule of thumb for a 7 to 8 ft sofa would be two 20″ x 20″  square pillows with one 14″ x 16″ lumbar in the middle. Sometimes it's fun to throw in a round or a half moon!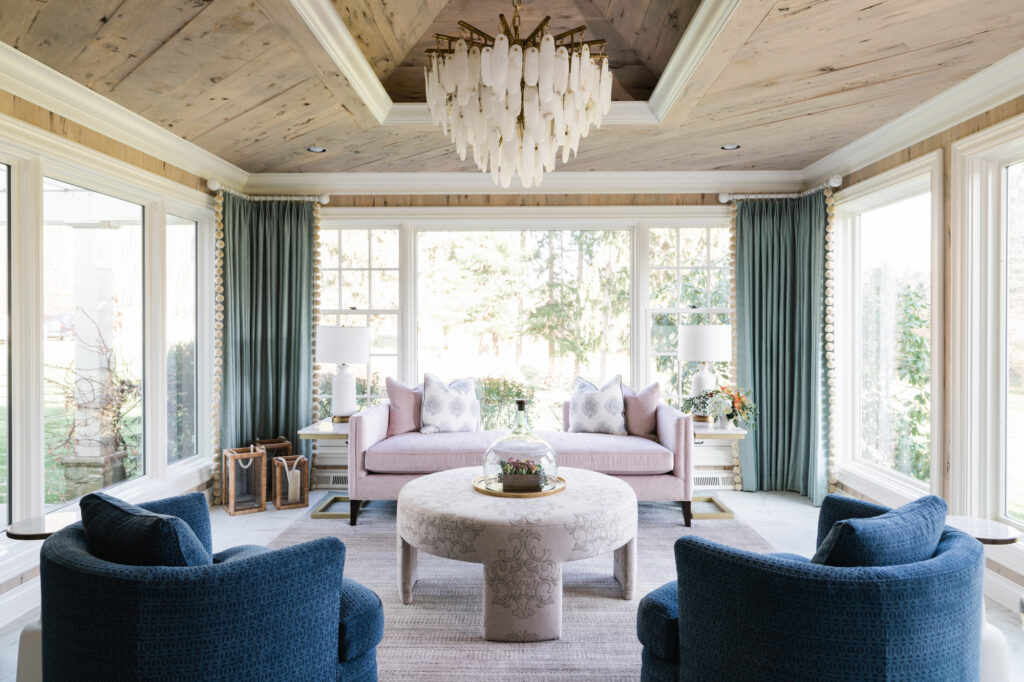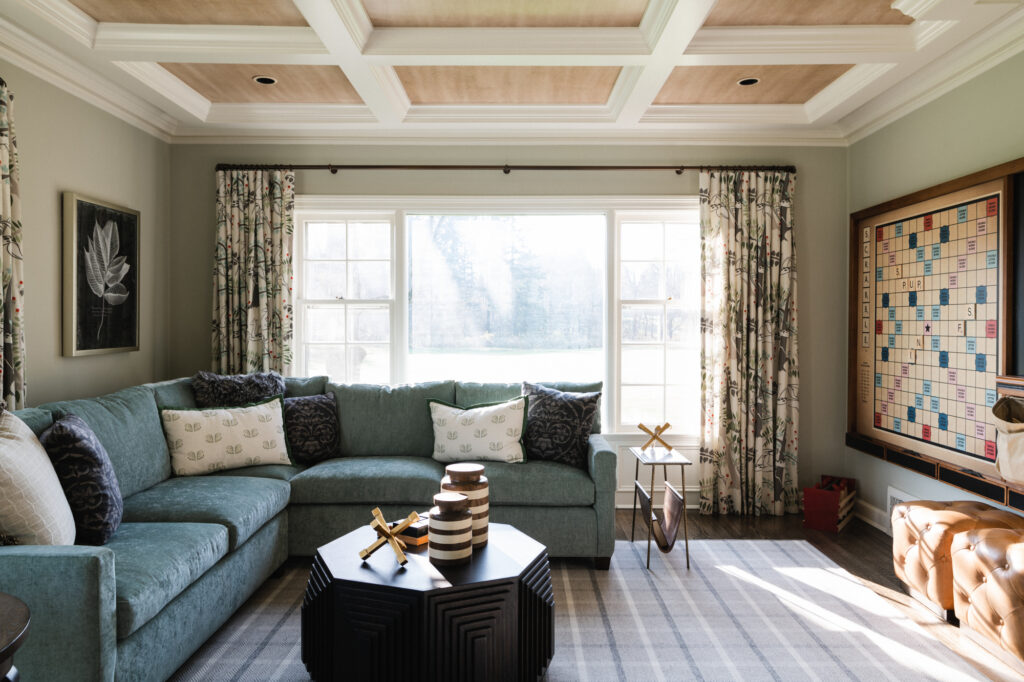 6.) Think functionality: For a 7-8′ sofa, three to four pillows is plenty. With a chair, a small lumbar pillow adds style and support. Like a lot of things in life, choose quality over quantity. Be intentional and use these tips to create the perfect look for your home.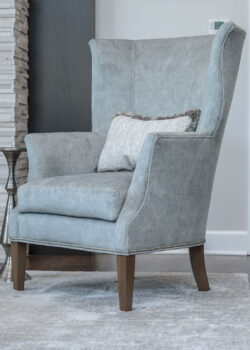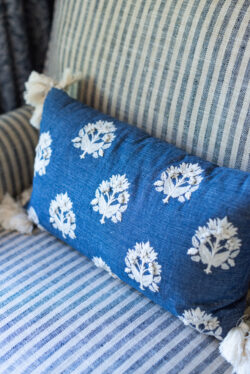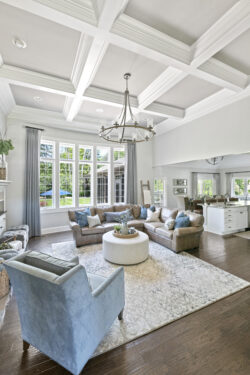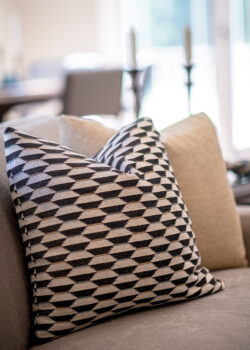 Thanks for following along!