Next up on our project spotlight: Cedar Road Historic Apartment Renovation. We were hired by our long time clients to collaborate with their architect & contractor on their complete apartment remodel.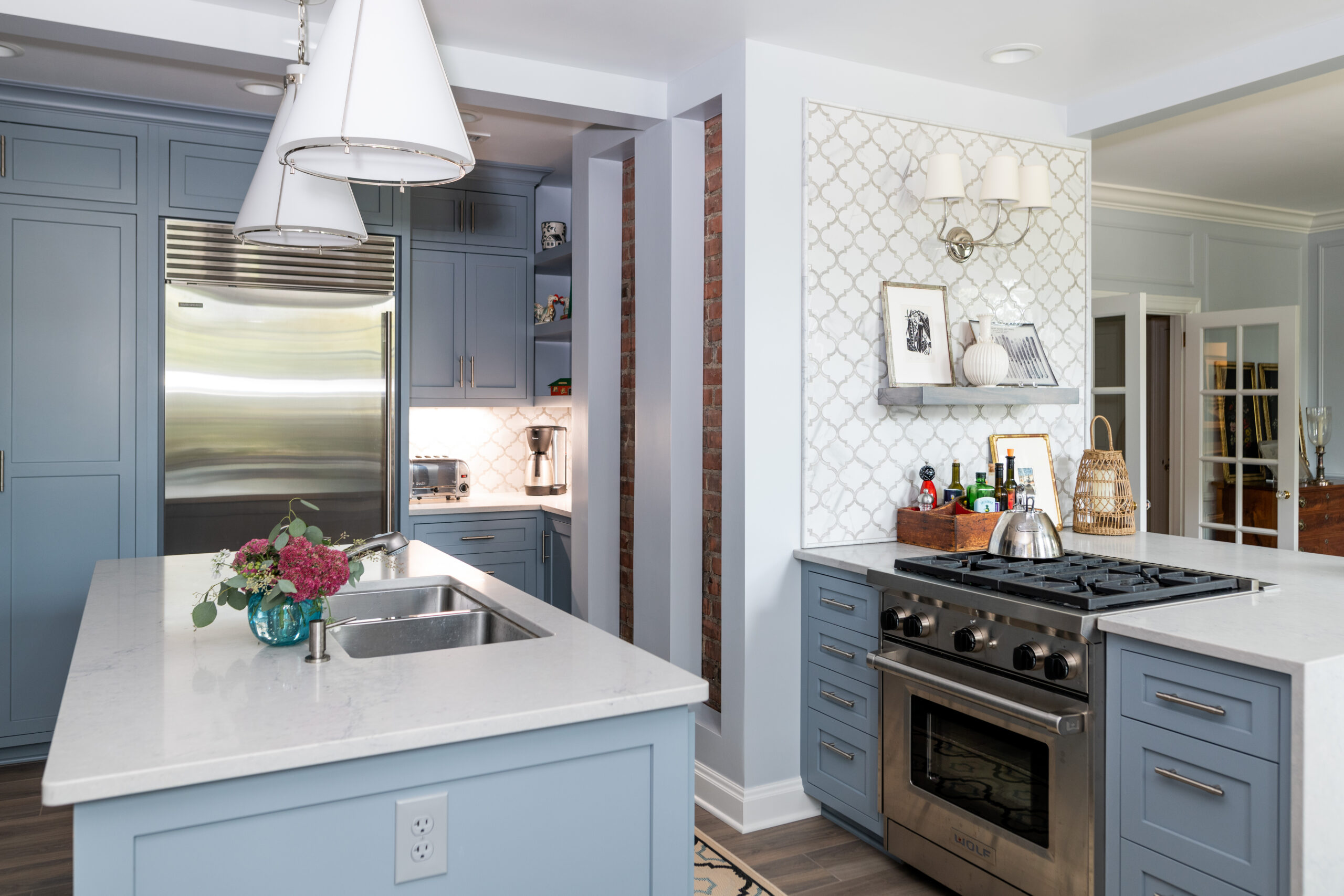 There wasn't much our scope of work didn't include so let's just say there wasn't a wall (or ceiling!) that went untouched!  We selected new materials & finishes, lighting and window treatments throughout as well designed custom cabinetry in many of the rooms.  Our clients had quite the collection of antique furniture pieces which we utilized – giving them a modern traditional upgrade by refinishing & fresh new upholstery.
One of our favorite features in the home is the wallpaper we chose for the ceiling in the foyer – We love how it draws your eye up to the light fixture the moment you step into the space!
The kitchen layout simply wasn't going to function for our clients and desperately needed an upgrade.  The first thing we did was remove the walls leading to the dining room and back hall to allow for a more functional use of the space & create a more spacious feel!   The custom cabinetry was designed to make use of every inch in this small but mighty kitchen.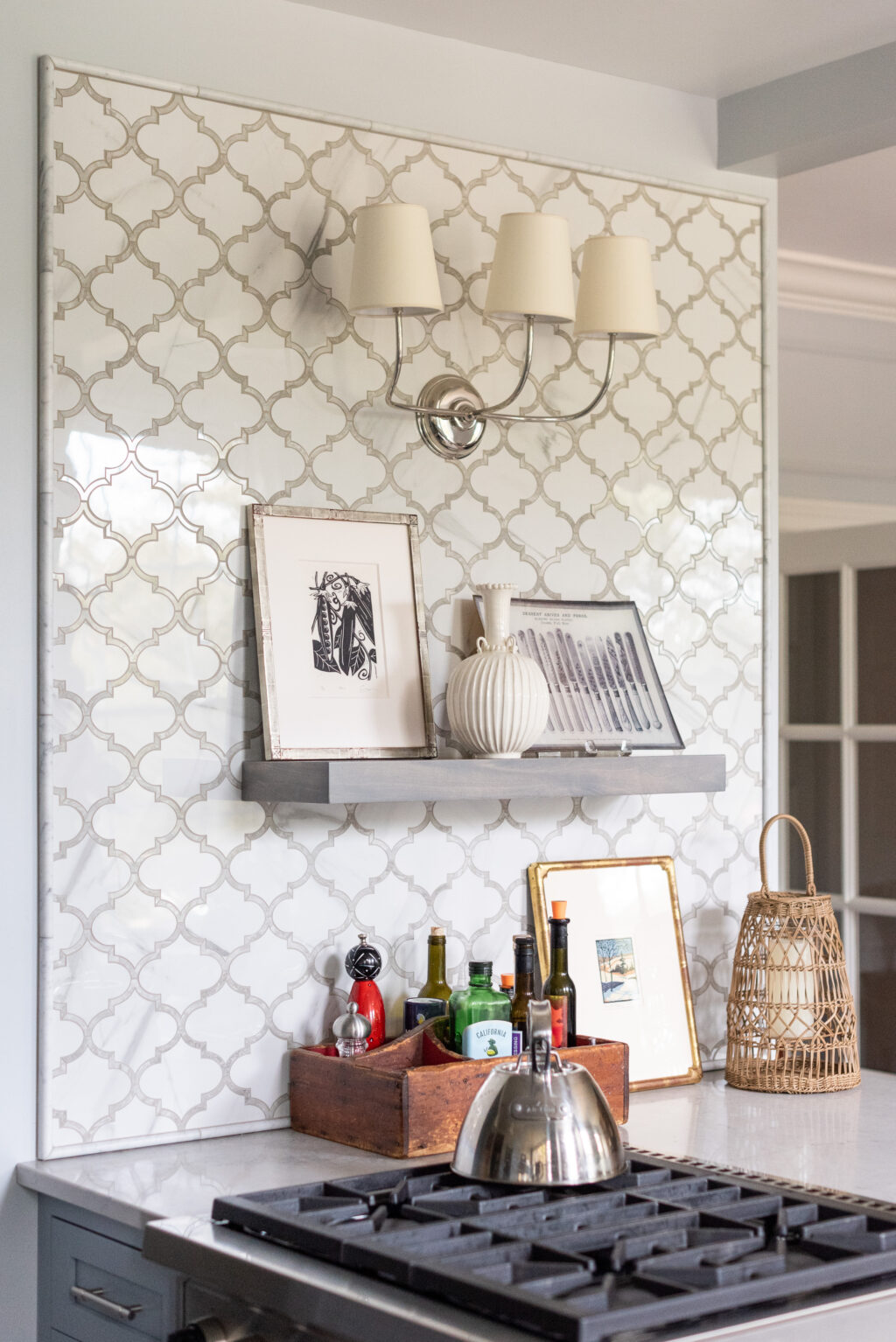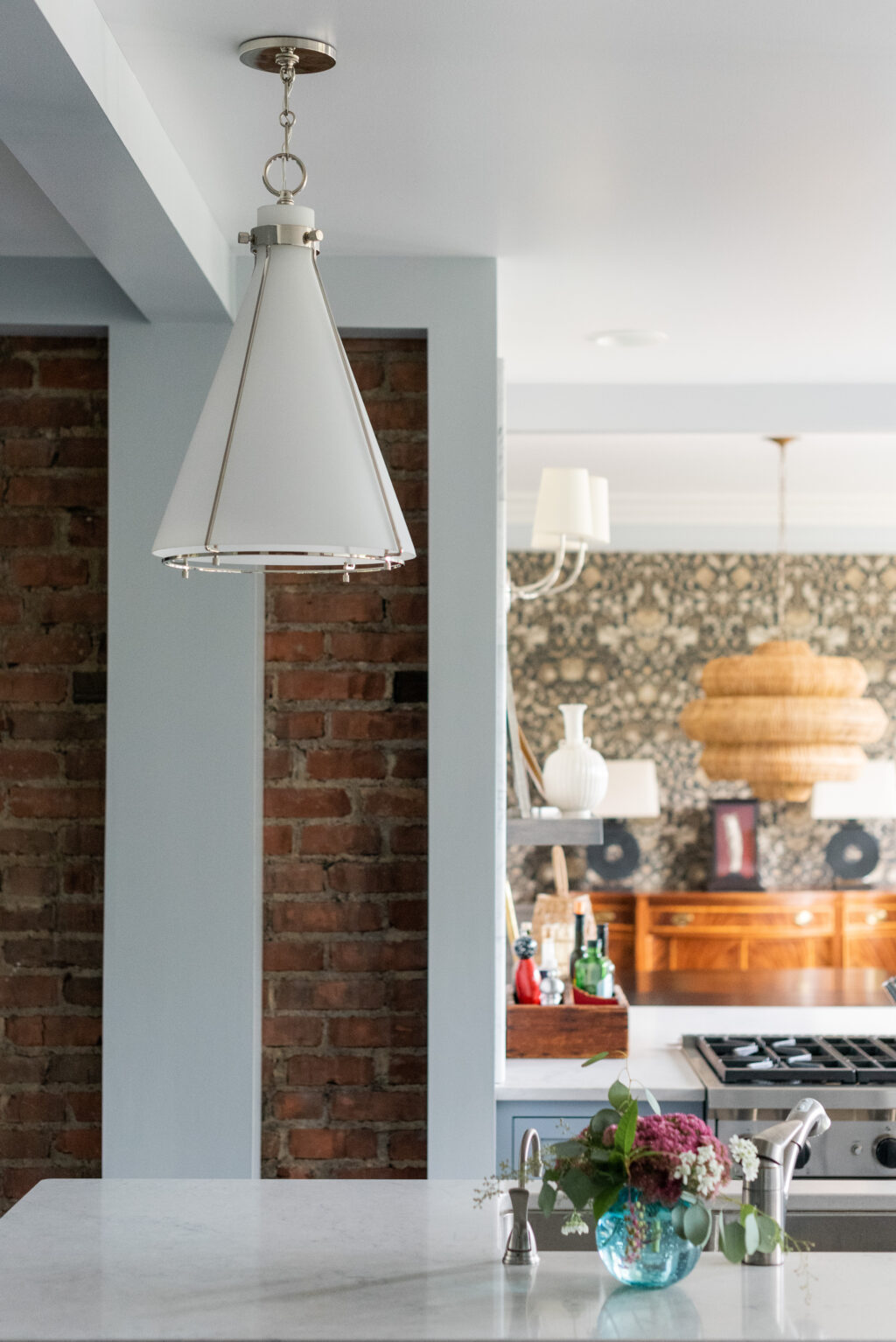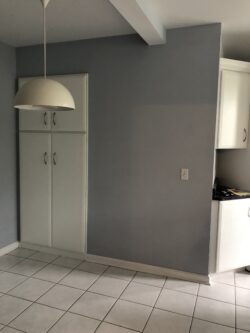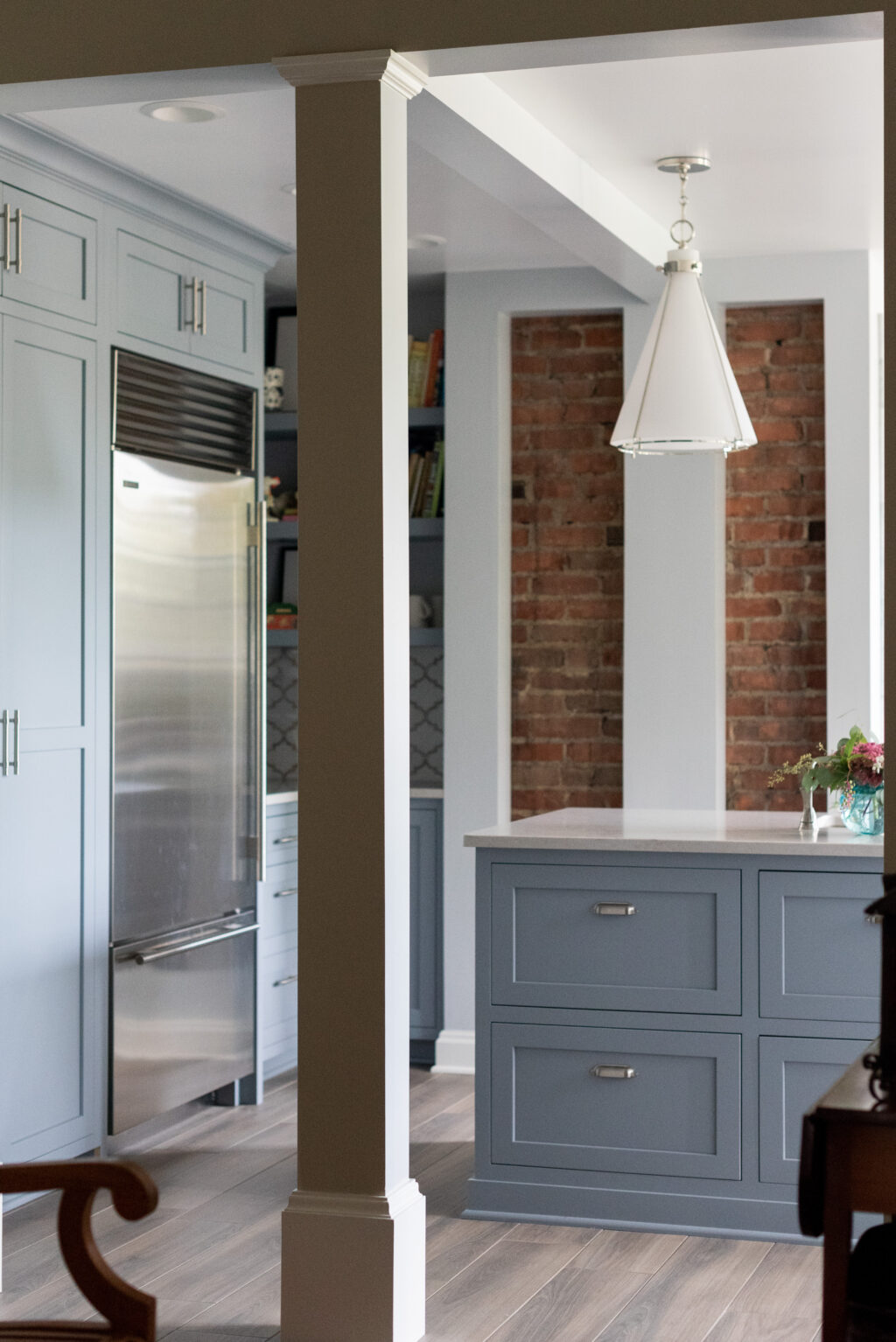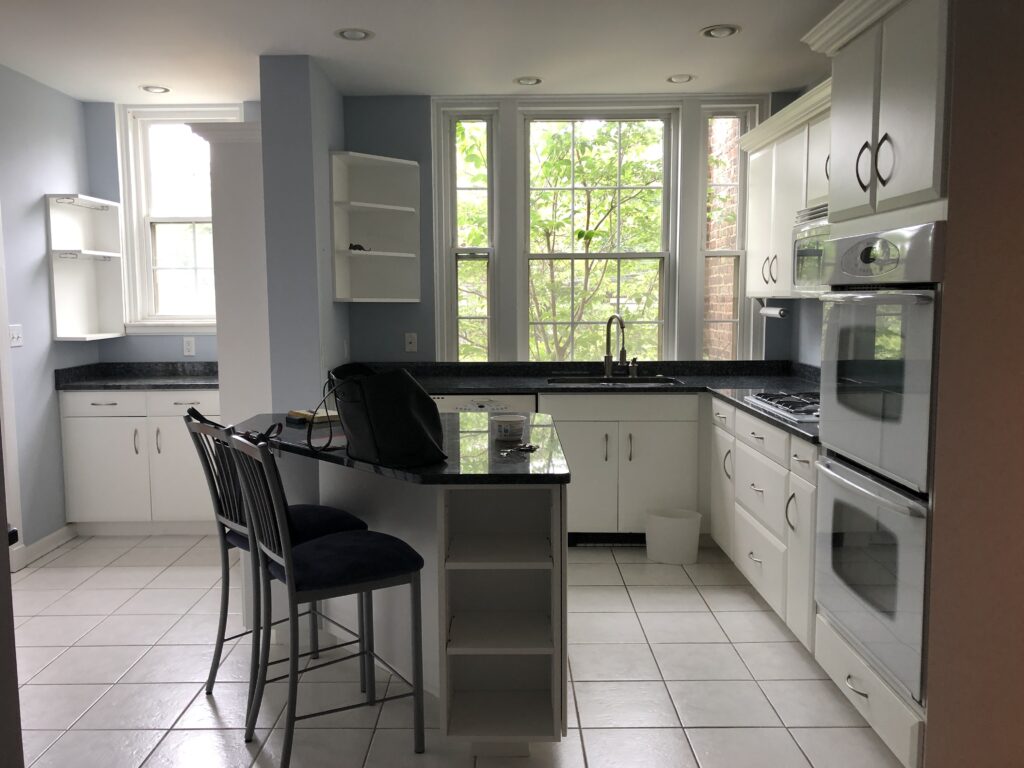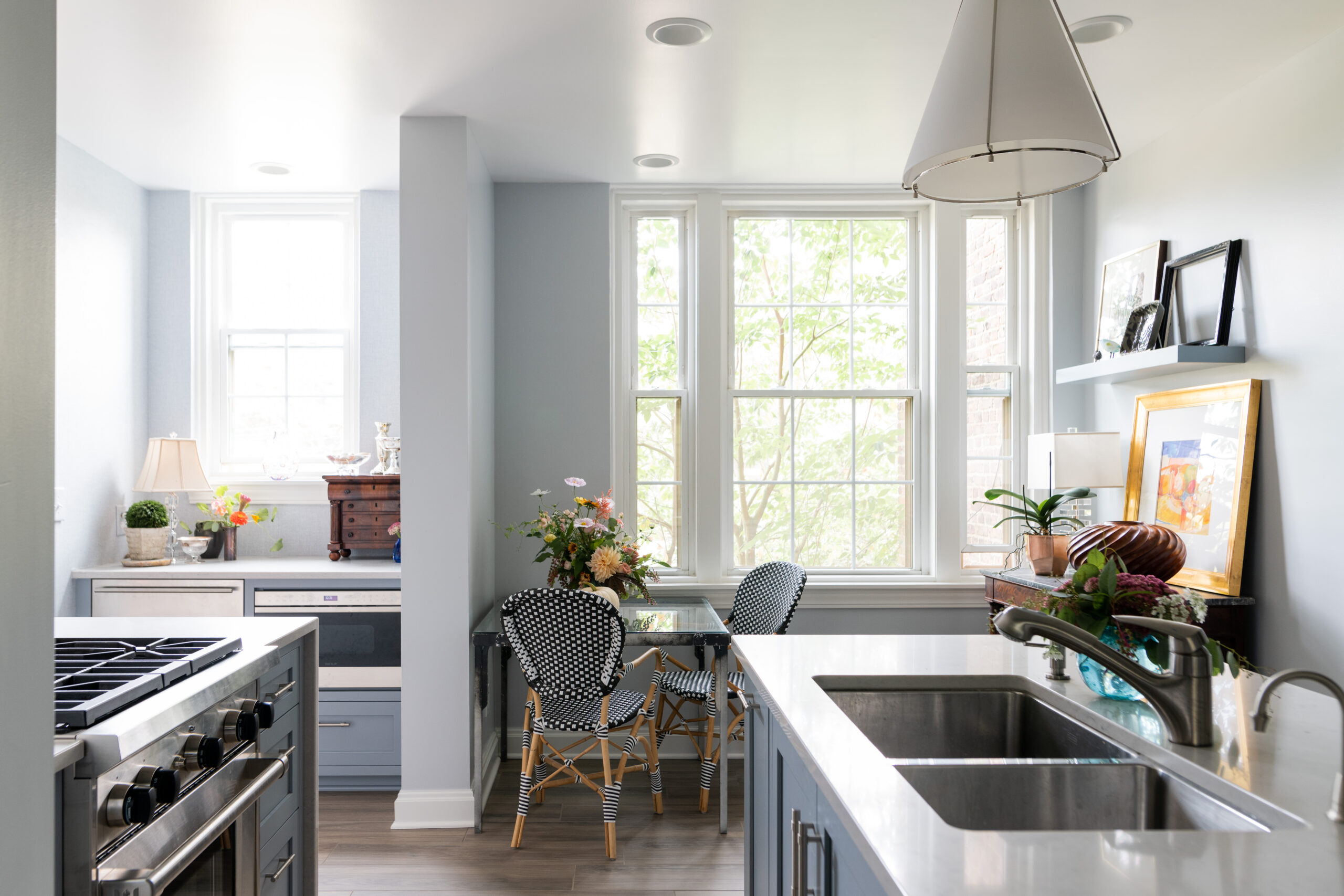 The master bathroom was previously a Jack & Jill layout so we closed a doorway to create a dedicated master bathroom. The room's footprint was improved by utilizing the bedroom's closet – which became our walk-in shower!  To make up for the loss of closet space, we added a custom built in cabinetry and a lovely window seat in the bedroom.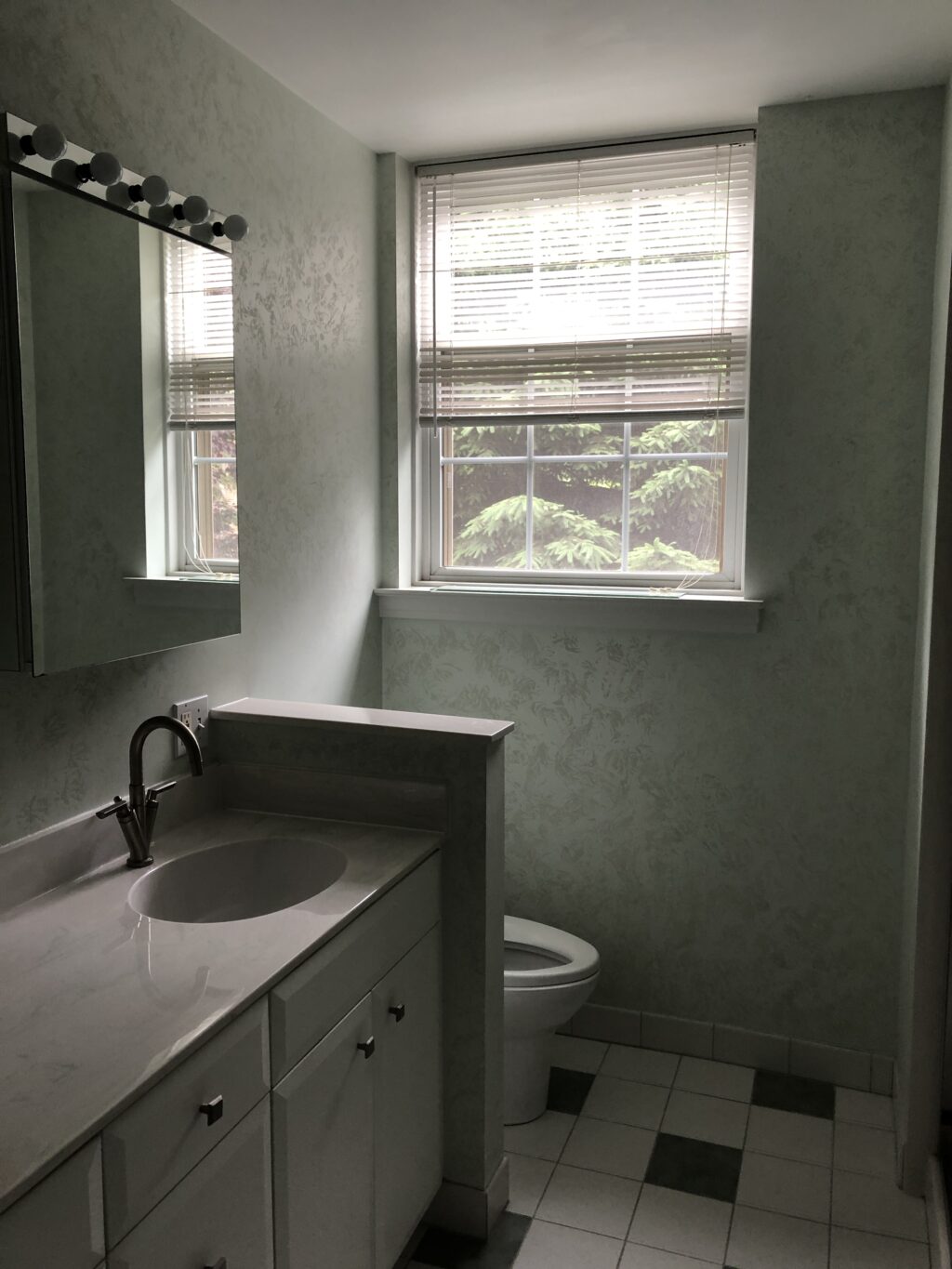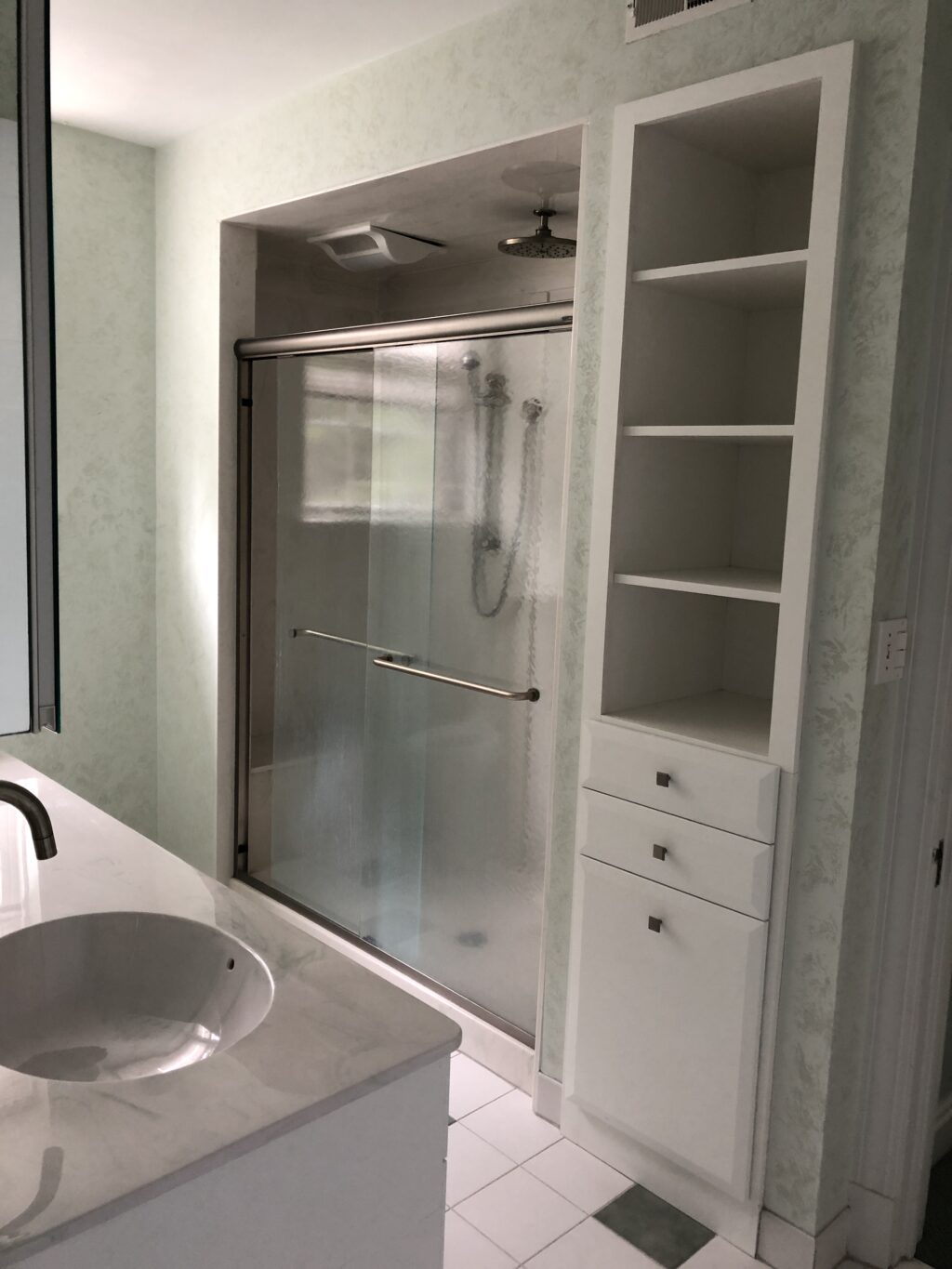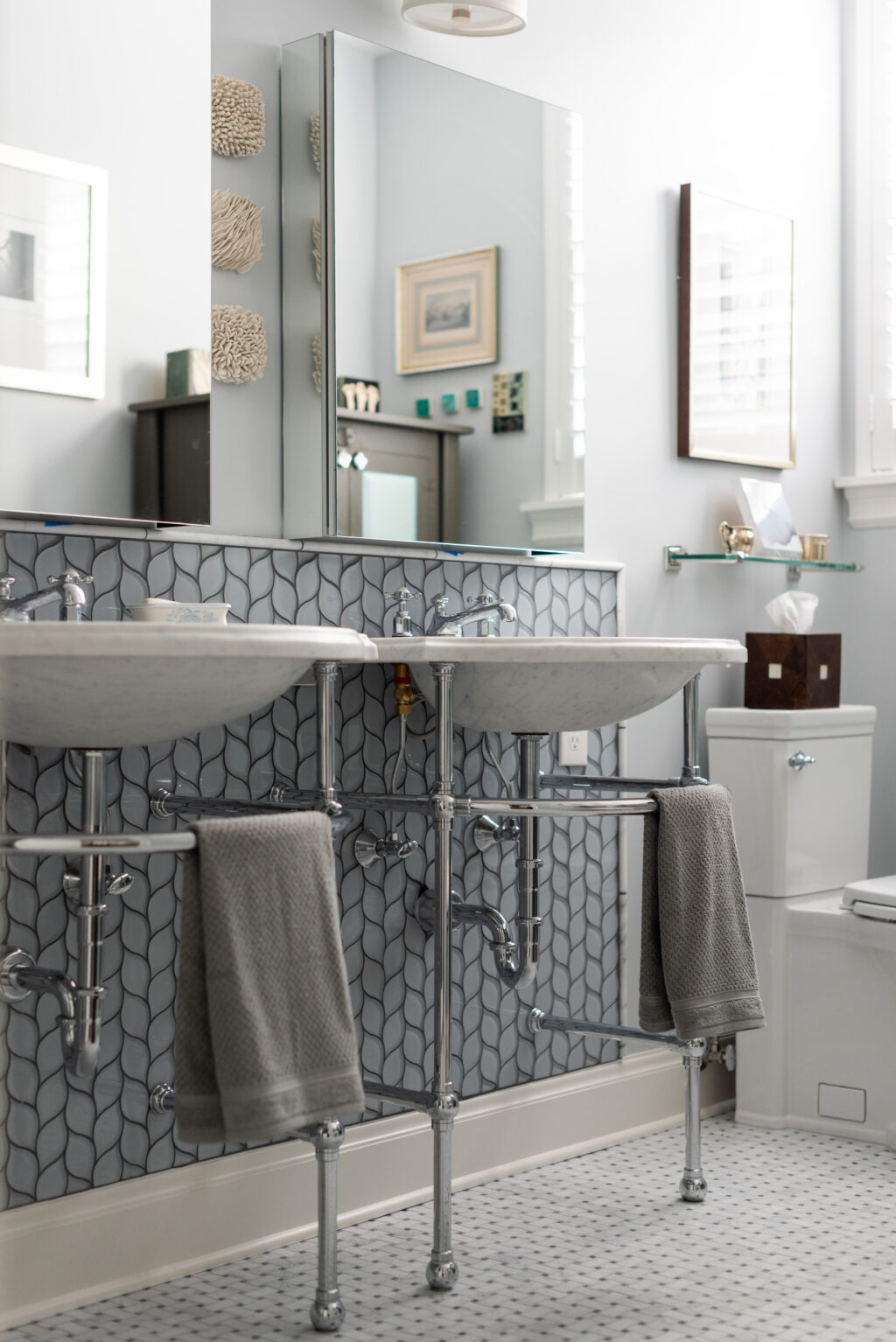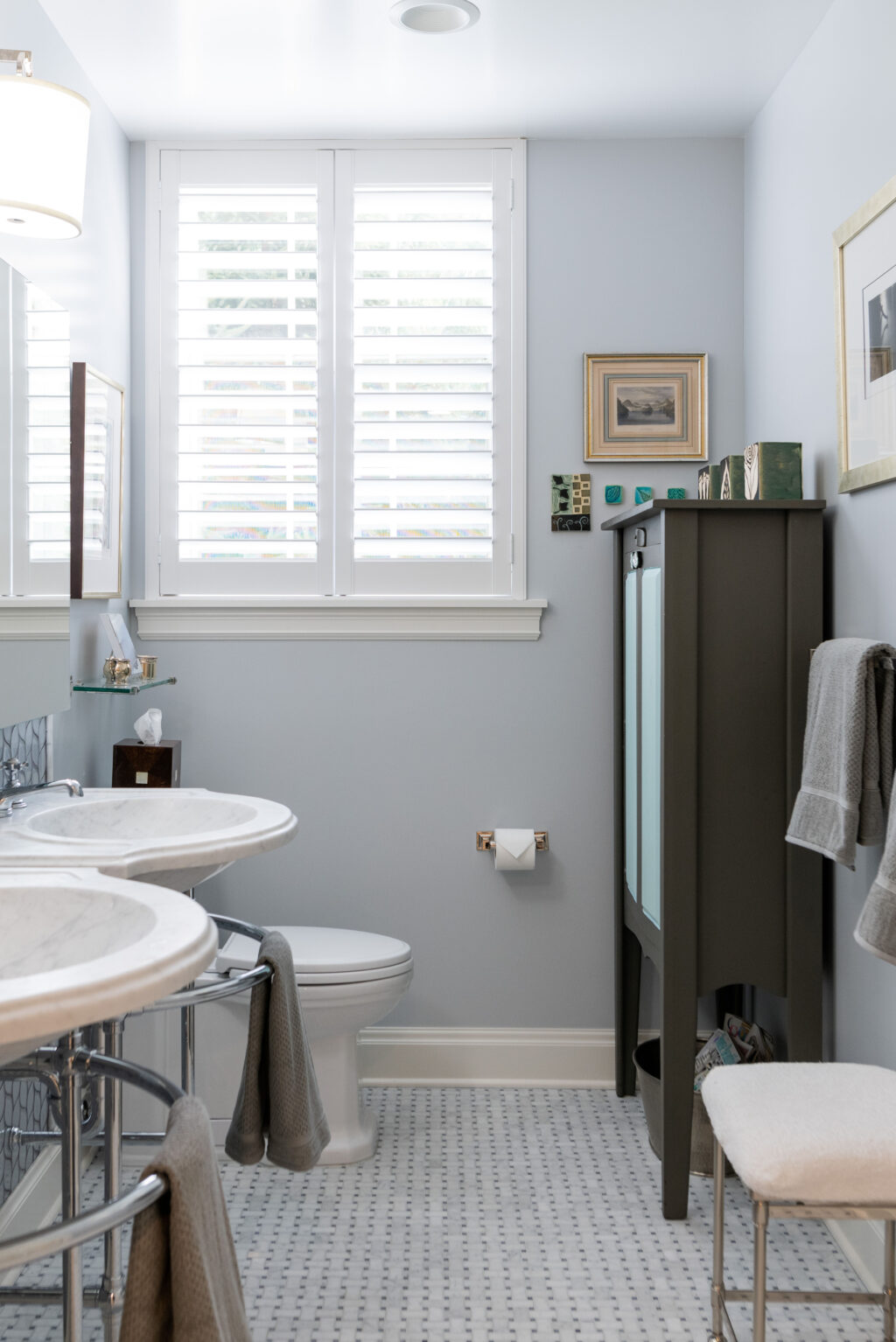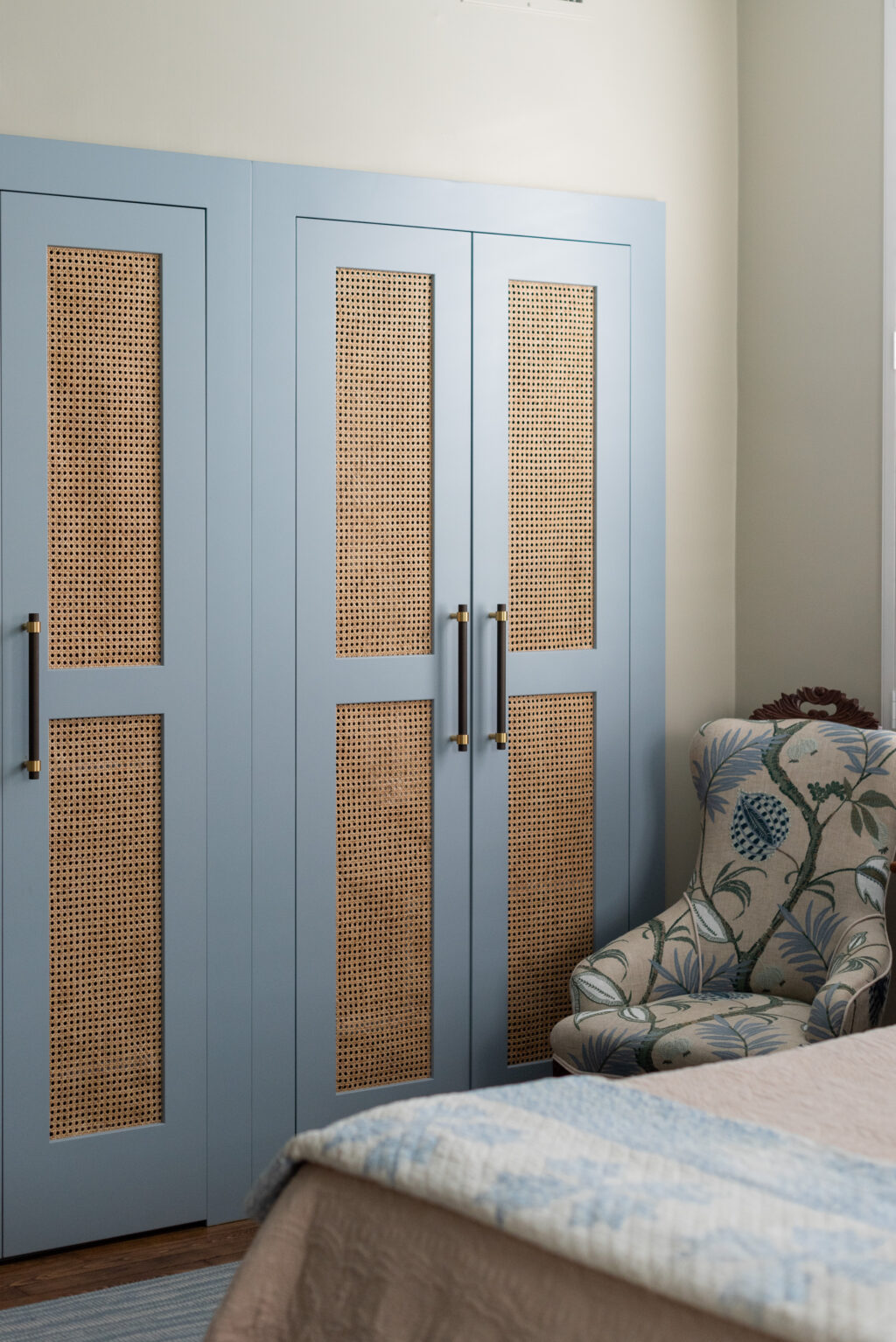 "We believe every person has a story, and our job is to tell our clients' story through their home's interiors."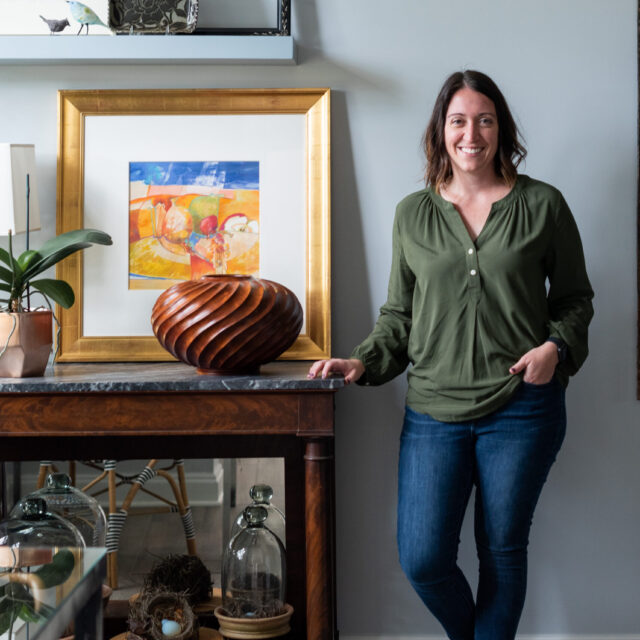 Project Lead Designer: Katie Tumino
Thanks for following along!